🇫🇷 version française
article rédigé dans le cadre du ChallengeAZ 2020
The cradle of my WOLF ancestors is the small village of Achen, where they are mentioned from the very beginning of the parish registers in the 17th century, and the majority of the branches descending from WOLF Louis have remained in the Lorraine region and are still settled there today.
But in the middle of the 19th century, some WOLFs from Achen with a desire for adventure decided to leave for America.
The WOLF's journey to New York City
In 1846, the farmer WOLF Jean and his wife WIEDEMANN Anne Marie decided to leave with their 4 year old daughter Anne Marie. Jean's father, WOLF Paul, 60 years old and widowed for a few years, chose to accompany them and took with him his other children, Anne Marie 30 years old, Lucie 22 years old and Maximilien 19 years old.
This family group of 7 people left Achen for Le Havre, where they boarded the sailing ship Zurich, as indicated on the ship's manifest signed by Captain Thompson (the lists of passengers arriving in America are now available free of charge on the FamilySearch site). The crossing to New York lasted more than a month, a few years later with the arrival of the first steamers this same journey would only have taken them 15 days…


They reached New York on March 13, 1846, and settled in the neighbourhood of Williamsburg in Brooklyn. WOLF Jean and WIEDEMANN Anne Marie will have 5 other children born there :
– John Adam in 1847
– Louisa Lucy in 1851
– Margaret in 1852
– Heinrich Sebastian in 1854
– Elizabeth in 1858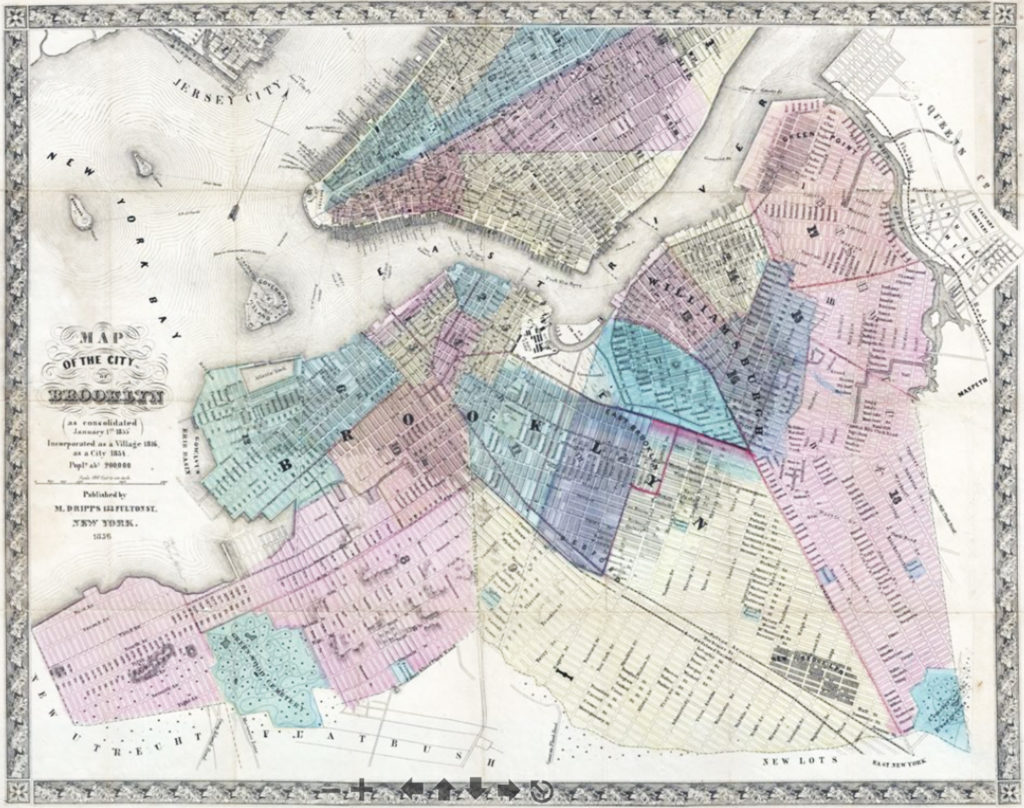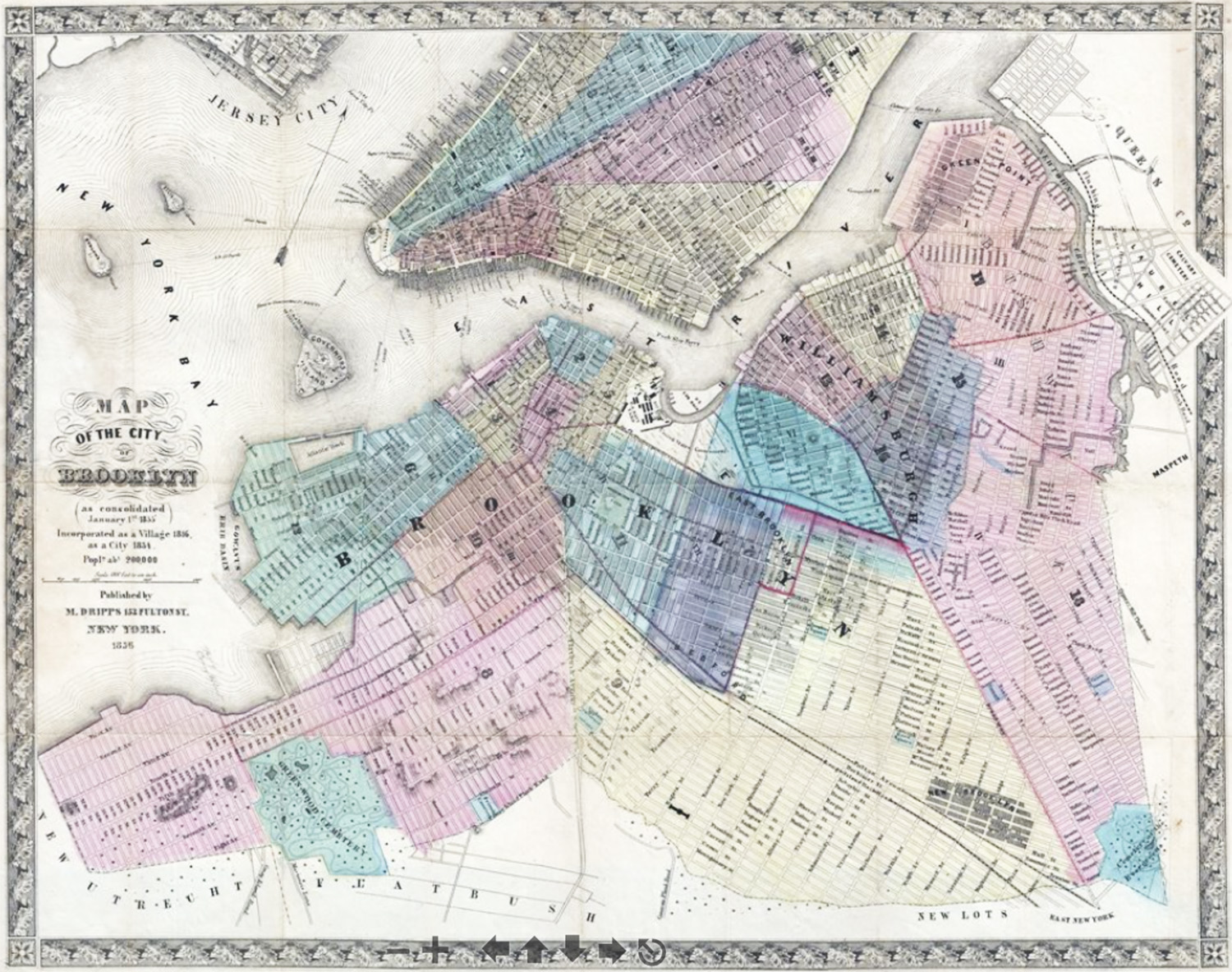 Over the years, Jean, now called « John », carried out various activities and the family changed neighbourhoods several times. In 1855, he managed a milk business in Brooklyn. 5 years later, he was a grocer in the Astoria district in the Queens. And in 1870 he became a gardener in the district of Newtown (now Elmhurst).
John and his wife Ann Mary both died in 1880 at the age of 66 in Kings.
The first generation of American WOLFs
WOLF John Adam, the eldest child born in Brooklyn, married BONNER Mary Ann around 1874. They settled in Hoboken, on the other bank of the Hudson River in New Jersey.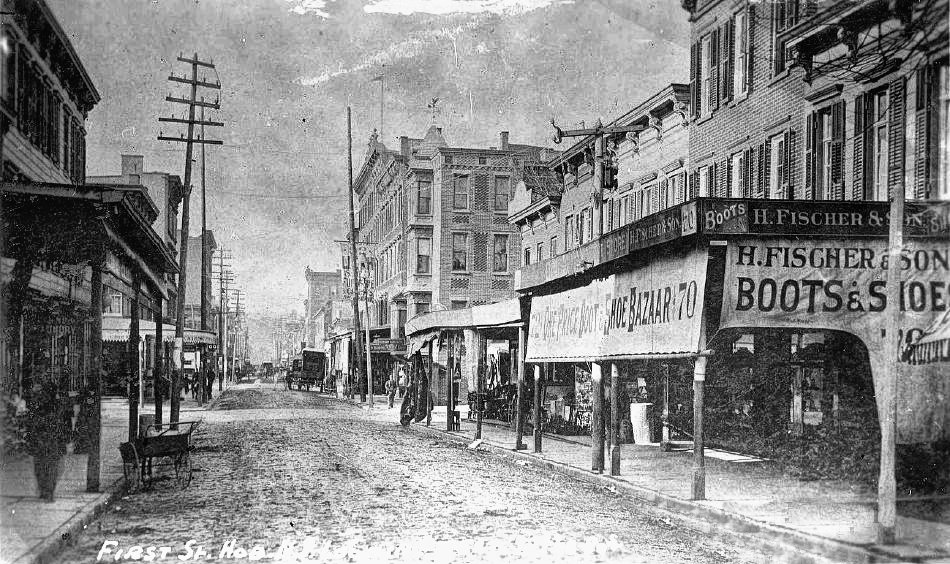 This is where their first children were born :
– Mary Magdalene in 1874
– Frances Elizabeth in 1875
– John Adam Jr in 1880
– Louisa in 1882
– William Henry in 1885
– Margaret in 1887
Around 1888, the family returned to Brooklyn, where three more children were born :
– George Frederick in 1889
– Frank in 1891
– Clarence Victor in 1892
There, John Adam became the owner of a livery stable, a very large stable where he rented and sold horses and carriages, and where horse owners could board them.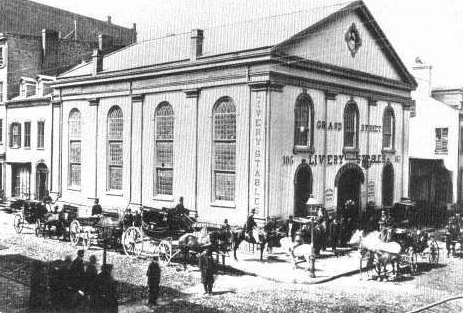 At that time, this business was so flourishing that there were about fifty stable liveries in Brooklyn.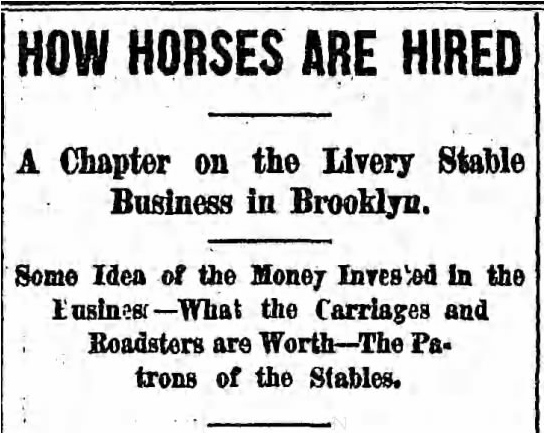 The 1900 census gives very interesting details about the family.


In 1900, WOLF John is 52 years old and his wife Mary is 48 years old. John works in the livery stable, we also learn that they own their house for which they have taken out a loan. In the household their son WOLF Johan A., 20 years old, who works with his father in the stable as a clerk, their daughter Louise 17 years old, as well as 4 younger children who are at school when the census taker visits : William H. 15 years old, Margarate 12 years old, George F. 9 years old and Clarence V. 7 years old. Also living with them are a nephew, SMITH Edward A., 18 years old, and Mary's mother, BONNER Magdalena, 76 years old.
Their two eldest daughters, Mary Magdalene and Frances Elizabeth, were married a few years earlier :
– Mary Magdalene married around 1893 to GROOT Hugh Irving, great-grandfather of a Nancy COMBS whom I am in contact with and am collaborating with to enrich the American WOLF branch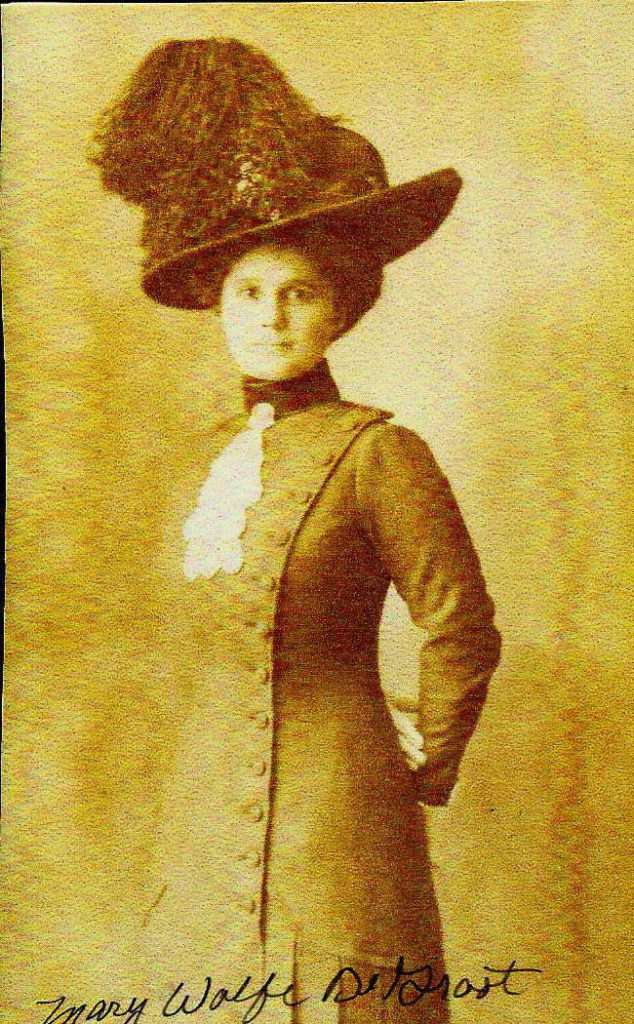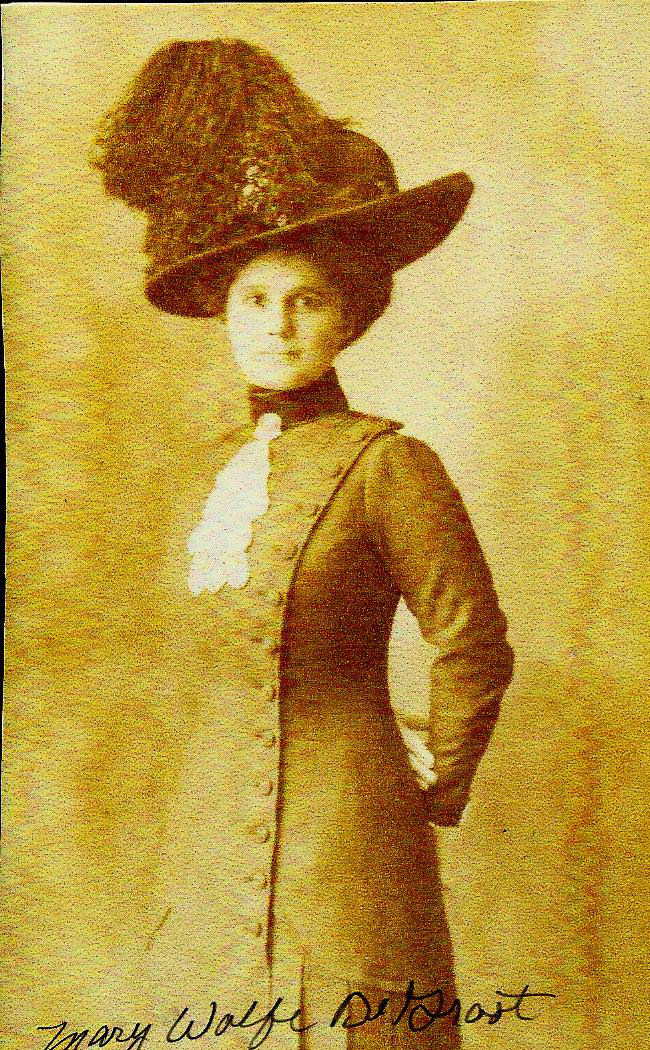 – In 1896 Frances Elizabeth married PARKER Edgard Randolph, a dentist with the nickname « Painless ».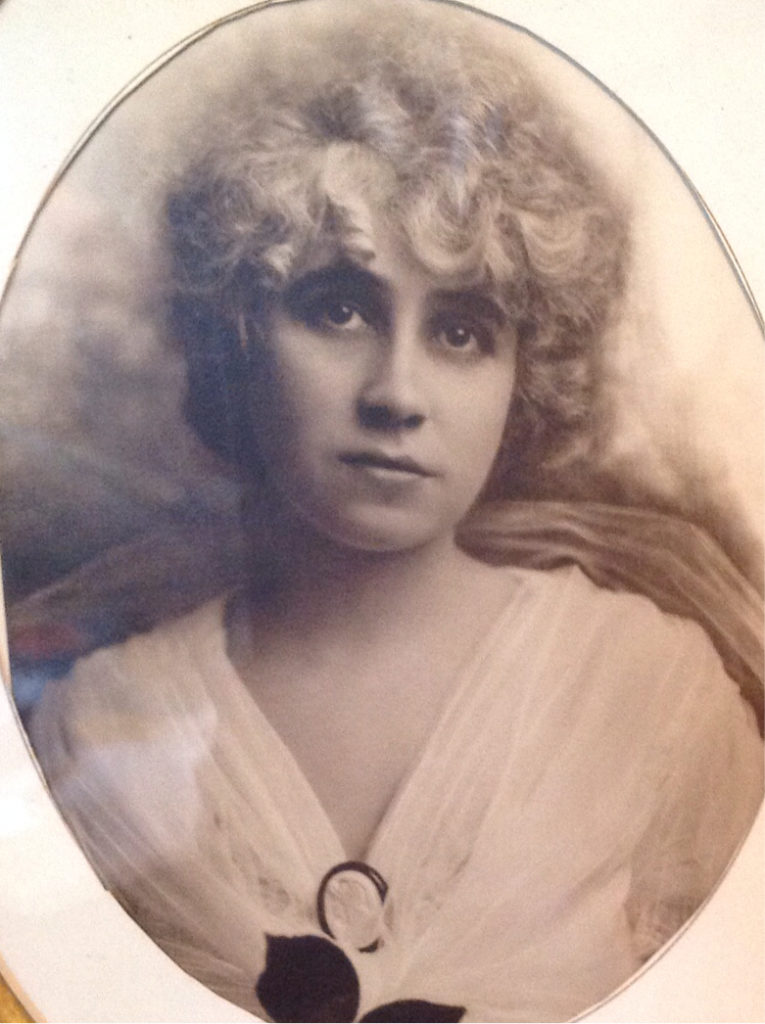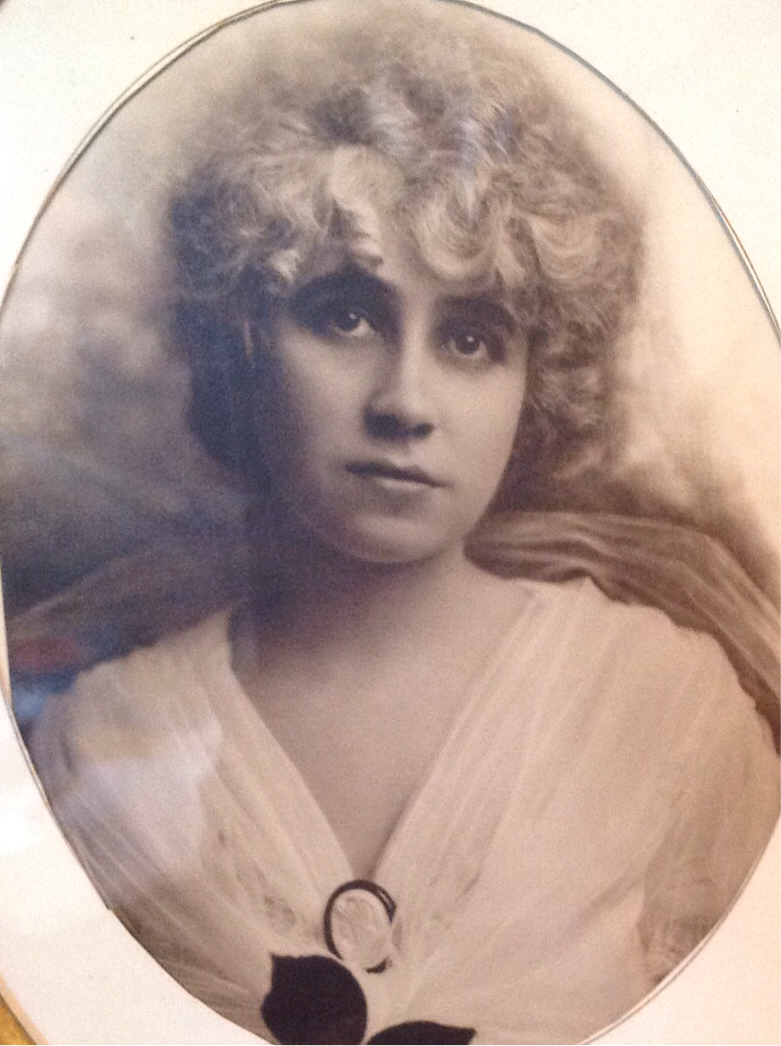 And here is a picture of her house in Cupertino, California.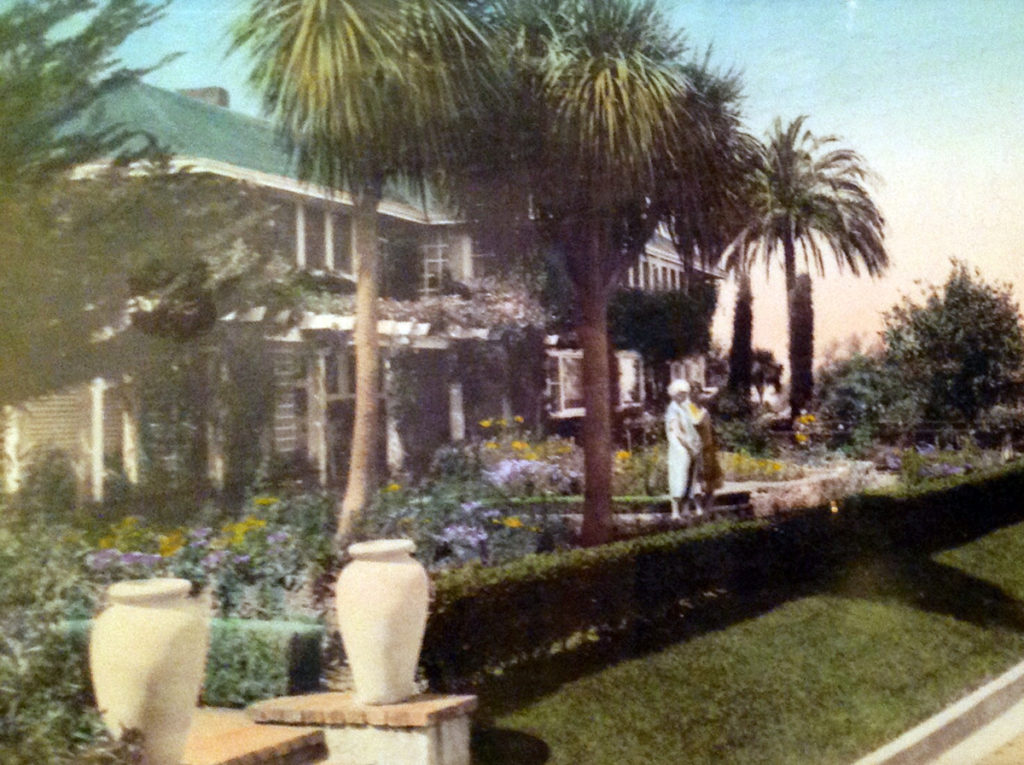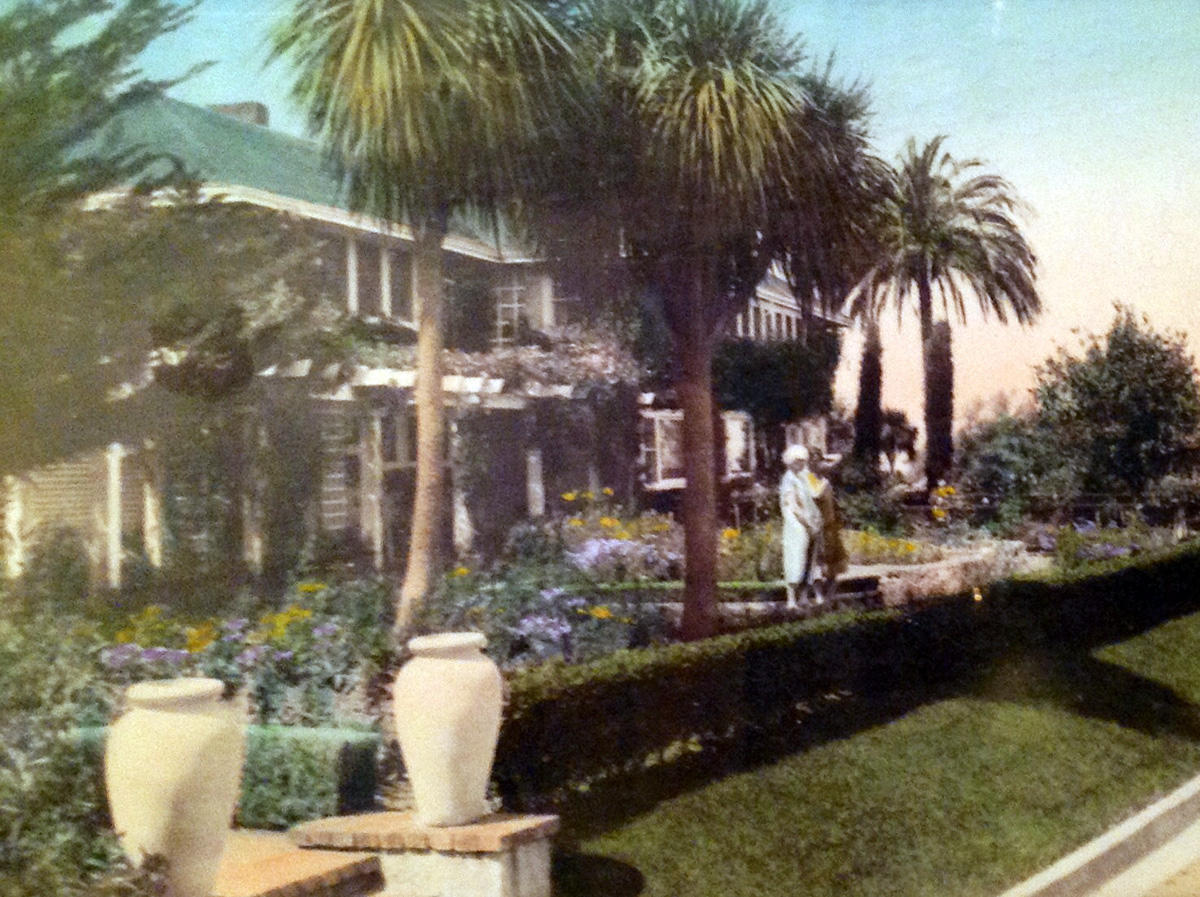 In 1910, WOLF John and Mary are found in Queens. At this time, they then lived only with their youngest daughter Margaret, 22, and a 6 year old niece Dorothy.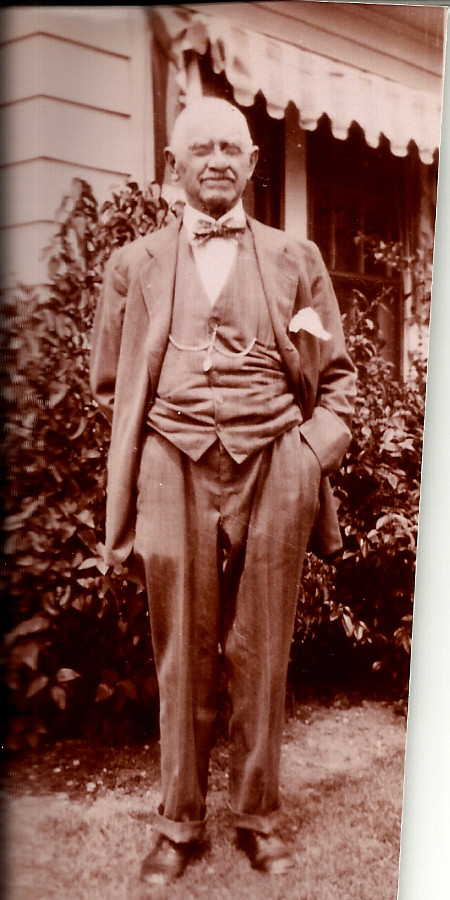 Mary Ann died in 1921 at the age of 68, and John in 1931 in Brooklyn at the age of 84.
The search for contemporary WOLFs
I started to trace the WOLF branches from the 9 children of WOLF John and BONNER Mary. The work is still in progress, but the research is no longer done in registers or censuses. It is now through contacts with living WOLF descendants, identified via Google, Facebook or Linkedin, that I am able to connect WOLFs to the descendant tree.
With the particularity that they are now scattered all over the United States, and that some of them have changed their surname to WOLFE, from WOLFE or even DeWOLFE.
Here is an overview of the descendants identified to date :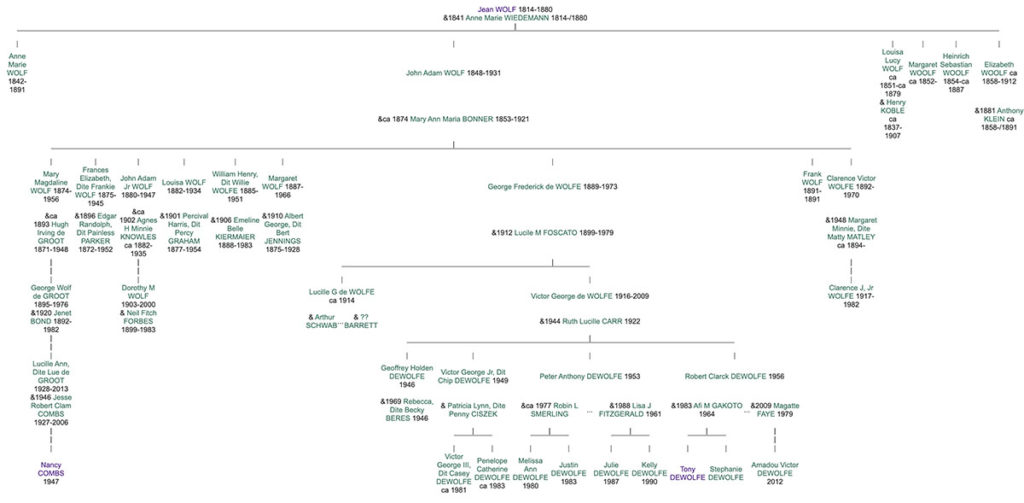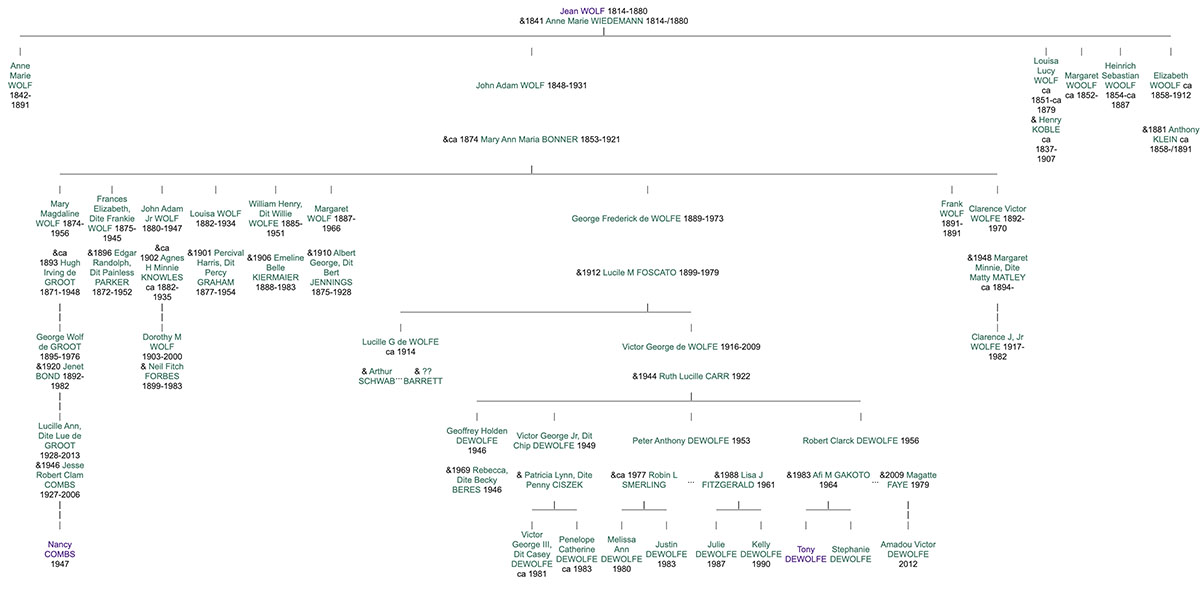 Those I have been able to contact are surprised to learn that they have French blood, and are obviously very interested in discovering their history. Would they even consider crossing the Atlantic to visit the village of their ancestors in Achen?
Next step : the Y-DNA WOLF chromosome project
How do the oldest WOLF branches of Moselle, Alsace, Saarland and Luxembourg connect with each other? Where did the WOLFs that repopulated these regions after the Thirty Years War come from? To go beyond what can be discovered in genealogy, the solution is now genetics. I am currently preparing a Y-chromosome project, to bring together within a community the genealogists working on these same issues, and to contact living WOLF descendants who would be willing to do a Y-DNA test to advance our common knowledge. Volunteers welcome!
Similar articles